[AVAILABLE FROM JULY 2016]
The NS4 Solar Pump works through a special solid fuel burner. There are no solar panel sensors, but only the usual block with the thermodynamic engine, its pump for the re-circulation of the liquefied gas and the hydraulic pump, all 3 on the same axis. The burner heats the water it has accumulated and provides the heat for the thermodynamic cycle. The capacity of the motor / hydraulic pump and the size of the burner may vary in relation to the amount of water to be handled.
It's an economical machine, suitable for those places where sunlight is changeable or where there is a lot of agricultural waste, wood, biomass or other types of solid fuel.
The size, weight and other features are listed in the technical file and in the brochure that can be downloaded in the download area.
Various irrigation kits, pipes, and water filtration systems, available on request, make up the range of facilities on offer along with the NS4.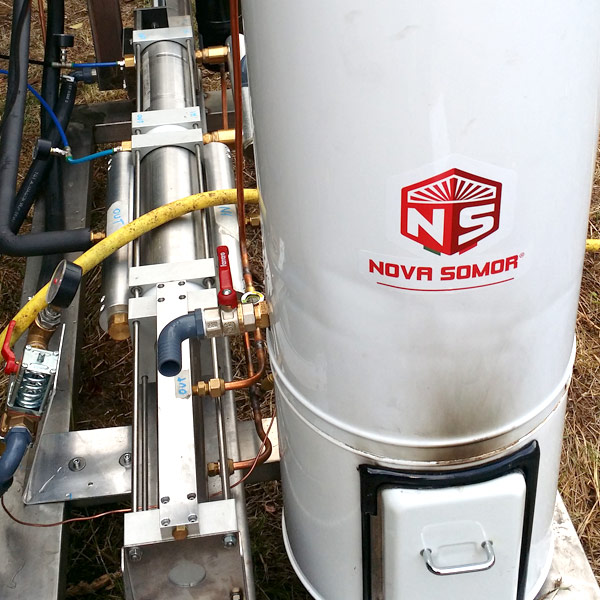 Roberto Belardinelli testing the NS4 prototype at the well on 21th September 2015.